Biography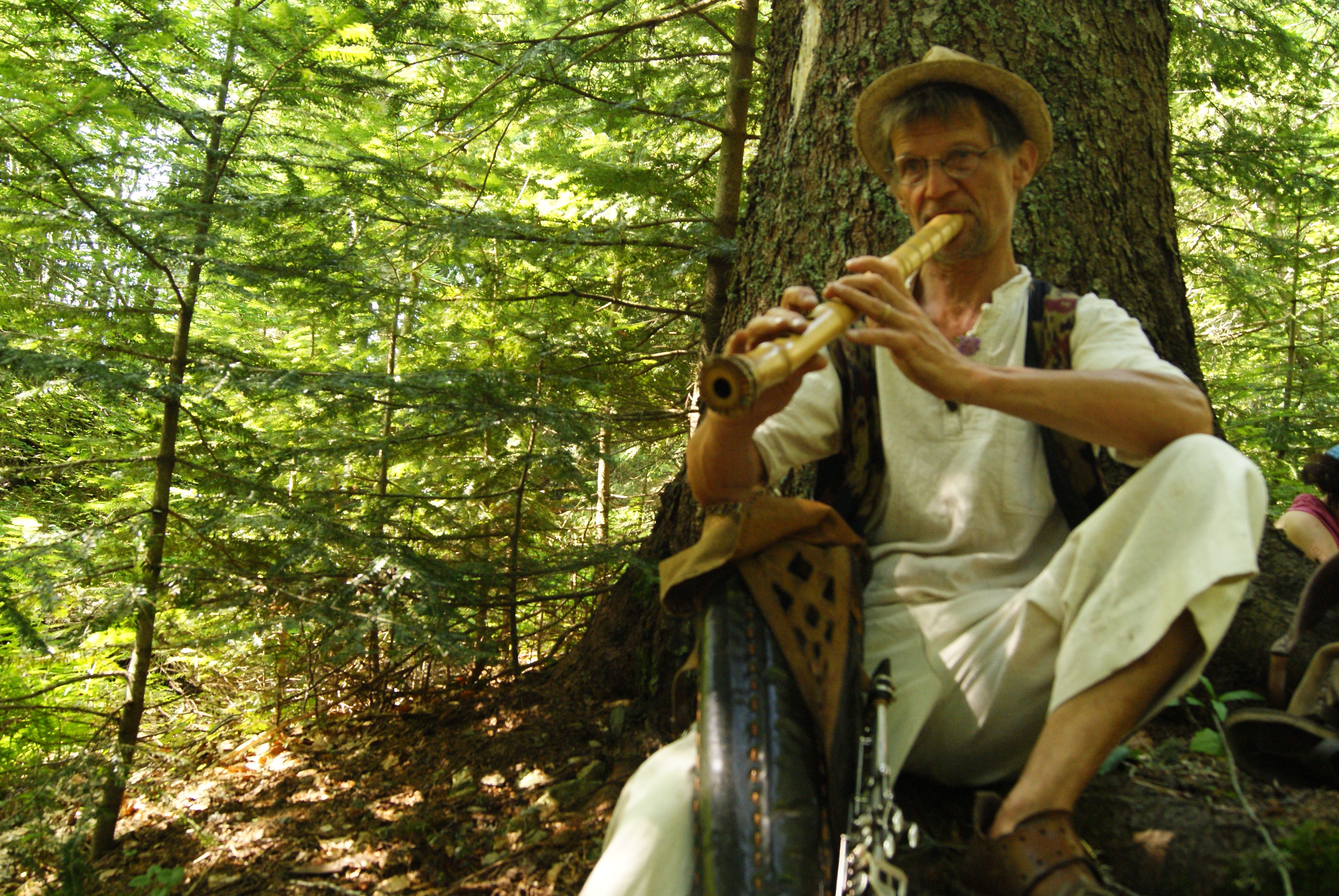 Nikolaus Hatzl-Resler
Lecturer at the Training Centre de Formation de Musiciens Intervenants at the University of Strasbourg in Sélestat, founder of Bamboo Loco
In 1985 after five years spent in educational trips in Asia and Europe Nikolaus Hatzl-Resler began supervising internships in making instruments and sound-producing objects. He began teaching at the Centre de Formation de Musiciens Intervenants in Sélestat at the Strasbourg University. He has supervised many internships and training projects. Interns of any age can take part in making hand-crafted instruments, take part in collective improvisations, make up musical fairytales.
Nikolaus Hatzl-Resler is the founder of Bamboo Loco, a band fusing music from around the world and jazz. In the band Nikolaus Hatzl-Resler plays various instruments – transverse flute, pan flute, saxophone, clarinet, percussions.
Since 2004 he has been part of the Theatre of the Roads as a musician and comedian with various instruments crafted by him.